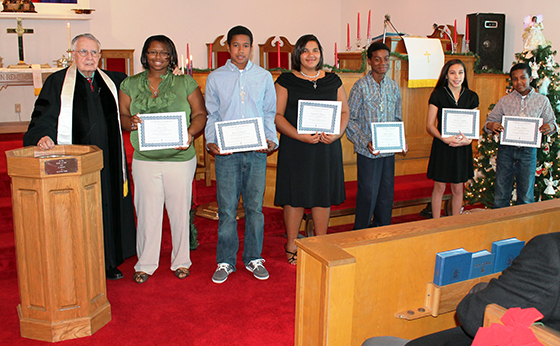 Our Worship Services
Our worship services are one hour long beginning at 11:00 AM on Sundays. Our services include prayers, music, children's sermon, and the message from the pastor. Junior Church is offered for children elementary school age and younger, immediately following the children's sermon.
The church parking lot is located across the street with additional parking available along Tucker Street.
Children are welcome and encouraged in worship. We recognize that God put the wiggle in children and we encourage parents to give the children reassurance during worship as this is a time for teaching and training in the church.
Meeting times
Adult Sunday School: 9:45 a.m.
Sunday Worship: 11 a.m. (one hour long)
Women of Faith: 2nd Wednesday of each month at 6:30 p.m.
Holy Week 2014
April 17 - Maundy Thursday Communion Service at 7 p.m.
April 18 - Good Friday Service at 7 p.m.
April 19 - Children's Easter Celebration at noon
April 20 - Easter Worship at 11 a.m.